ABOUT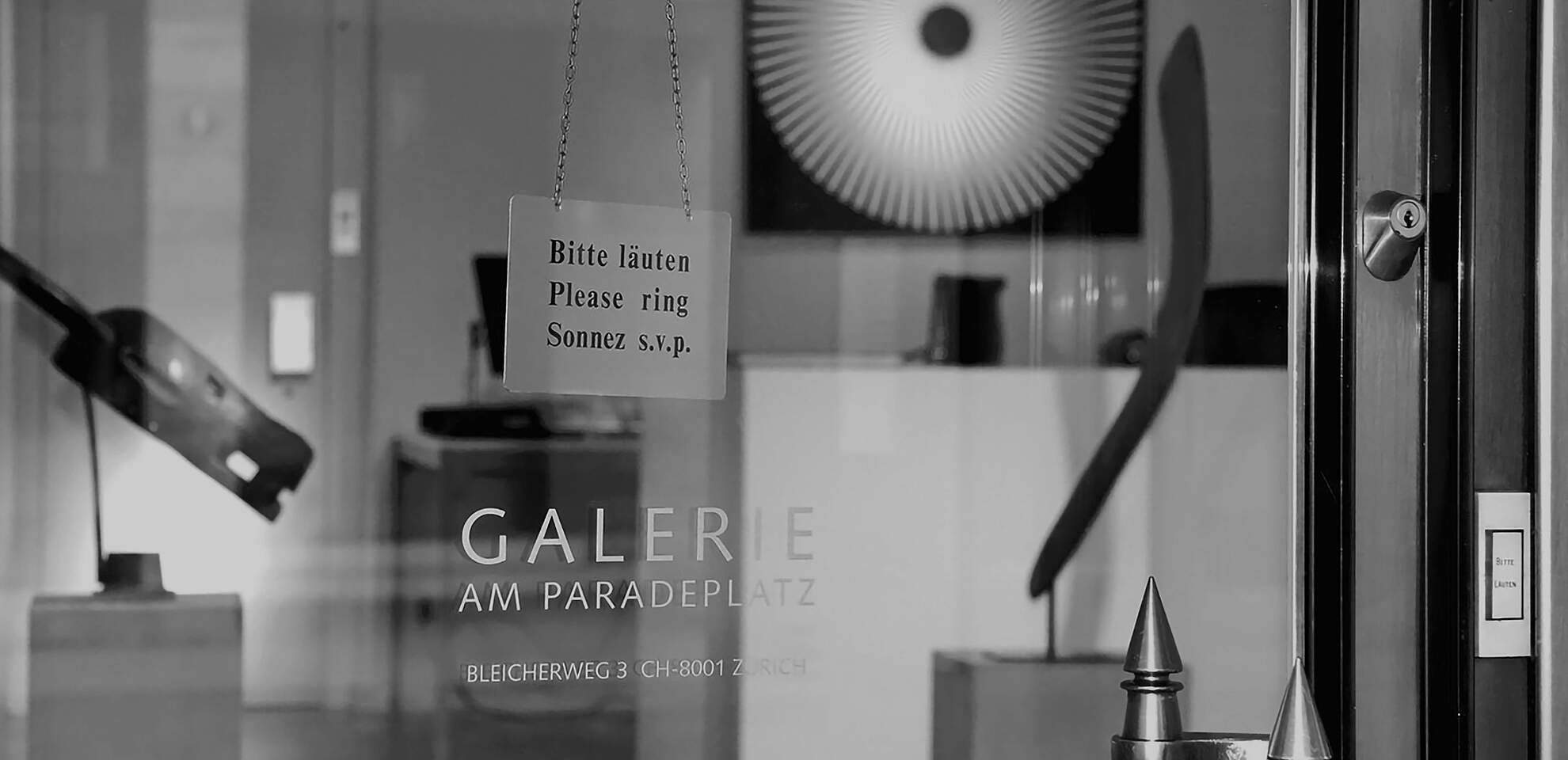 ABOUT
The company was founded in Cologne in 2002 by Dierk Dierking as an art dealer's gallery specializing in non-European art. The juxtaposition and combination of art from Africa, Oceania and Asia with Classical Modern and post-war works have been an important element in our business ever since.
In 2013, the gallery relocated to Switzerland, taking over the Galerie am Paradeplatz (founded in 1988) in Zurich. Since then, our activities have focused on dealing in post-war art as well as on classic gallery work with selected contemporary artists.
Gallery Dierking is member of the Swiss Association of Dealers in Antiques & Art (SAADA), the Rhenish Art Dealers Association (RKV) eV and the Conféderation Internationale des Négociants d'Art (CINOA).
THE COMPANY WAS FOUNDED IN
COLOGNE IN 2002 BY DIERK DIERKING
AS AN ART DEALER'S GALLERY, SPECIALISING IN
NON-EUROPEAN ART.
Consultancy
We offer discreet and independent advice to private collectors and institutions in selling, in setting up and structuring their collections. Our confidential expertise is available for both the evaluation of individual artworks and for dealing with collections or estates and legacies. Specialist know-how, years of experience and international collaboration with distinguished experts in the arts and sciences enable us to develop tailor-made solutions for our clients in order to achieve the best possible results.
On request, we can assume the administration of your collection, guide you through the complexities of the art market and arrange contacts with specialised colleagues in other fields of art and with auction houses. 
We always aim to find for our clients solutions that are simultaneously transparent, success-oriented and profitable.
We are ready to advise you on all questions of correct storage, professional transport, conservation and restoration of your art-works, and will call in selected experts where necessary.
Art Dealing
We deal, in our own name or on commission, in Classical Modern works and European / American post-war art.
We also administer and purchase legacies, in order to document the work of forgotten or hitherto neglected artists and make it accessible to a wide public.
In the field of classic art from Africa and Oceania, our priorities are the distinctive aesthetic quality, the provenance and the date of origin of the individual objects.
Gallery Activities
Temporary exhibitions of contemporary positions are held in our premises in Zurich's inner city.
In the ever more rapidly changing art world, we try to follow a carefully developing program and concept. Works by selected contemporary artists expand and harmonise with our historical gallery program.